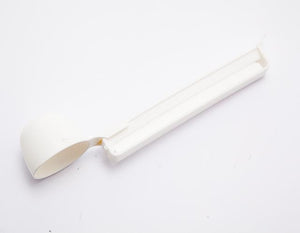 Bag Clip with scoop attachment.
Convenient for keeping your powder mixes fresh and dry with the added bonus of a measure.
Measure is suitable for 1 portion of drinking chocolate powder Van Houten or Univerciok.
1 portion of Kool Kup to make a frappe 8 to 10fl.oz. This scoop is half the size of the scoop in the Kool Kup Bag so ideal for measuring Frappes!